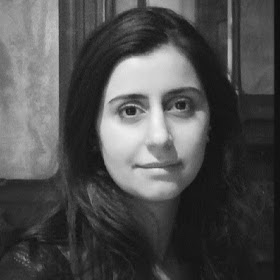 Lilac Atassi is a researcher, composer, pianist, and educator. Currently a Ph.D. candidate in computer music at the University of California, San Diego, her research is centered on the application of artificial intelligence in music generation and on interface design. She has contributed papers on this subject and has been a reviewer for the Leonardo Music Journal. At UCSD, she takes on roles as a teaching assistant and graduate researcher, and has also taught a course on Music Media and Technology.
With an M.F.A in composition from the California Institute of the Arts, she studied under renowned composers including Dr. Robert Wannamaker, Michael Pisaro and Wolfgang von Schweinitz. Lilac composes for diverse mediums from ensembles to electroacoustic, with her work deeply rooted in sonic research and experimentation.
She served as a teaching assistant at the California Institute of the Arts. She designed and taught two short-term History & Literature classes. Additionally, she tutored students in tonal and non-tonal theory, keyboard skills, and provided independent study piano lessons.
Lilac holds a B.F.A in piano performance from the California Institute of the Arts. She studied piano with Kevin Fitz-Gerald, Dr. Ming Tsu, and Dr. Jackie Petitto among other teachers. Lilac participated in international music festivals such as the Academie de Fourviere in Lyon, mentored by Alain Jacquon, and the Harpa Music Academy in Reykjavik. She performed in master classes with Jerome Lowenthal, Mario Feininger, Dr. Philip Young, and others. Her performance venues include Kaldon Hall at Harpa Concert Hall, Salle de Debussy in Lyon, Roy O. Disney Hall, and Wild Beast Hall at CalArts.