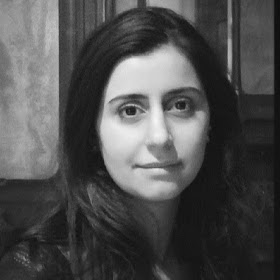 Pianist and composer Lilac Atassi studied piano with Kevin Fitz-Gerald. Lilac is currently pursuing a degree at California Institute of the Arts in Piano Performance and minoring in Composition and Harpsichord. She holds a Bachelor degree from the University of Aleppo in French Literature, her primary extra-musical interest.
Lilac has studied in music festivals internationally, including Academie de Fourviere in Lyon, France, mentoring under Alain Jacquon for two summers and the Harpa Music Academy at Reykjavik, Iceland.
Lilac has performed in Master classes of Mario Feininger, Dr. Philip Young, Dr. Steven Niles, Steven Vanhauwaert and Jerome Lowenthal. She performed in Major concert halls such as Kaldon hall at the Harpa Concert Hall, Salle de Debussy at Le Conservatoire de Lyon, Palais Saint Jean in Lyon, Harbeson Hall at Pasadena City College, Roy O. Disney Hall, the Wild Beast Hall at Calarts and other halls in the USA.
She was a winner of  the Pasadena City College Scholarship Competition in 2008, and twice at the Old Town Music Competition 2009. In addition to performing solo recitals, Ms. Atassi balances her busy schedule with an active teaching studio, offering instruction to students of all ages and levels.